Oberon's cool climate is suited to the growing of truffles. Truffles are an underground spore body that can only be located by the aroma it creates as it ripens. In Australia, truffles are cultivated by infecting the roots of certain European trees.
What better way to spend a cool, crisp winter's morning in Oberon than taking a walk through local oak and hazelnut orchards with man's best friend, a dog with his nose to the ground? When the dog stops and casually paws the ground, he's found a truffle. Not the chocolate variety, but a rare, black, aromatic, culinary delight that is highly prized by chefs around the world.
Oberon's cool climate is suited to the growing of truffles. Although this is a new rural industry in Australia, there are already a number of truffieres in the Oberon area. In Australia, truffles are only found in privately owned truffieres and hunting can only be carried out by arrangement with the owner and a specially trained dog.
Truffles grow during January and February, when the soil is warmest. As the soil temperature drops they begin to ripen, coming into full ripeness through July, and dropping off by the end of August.
Lowes Mount Truffiere is a local family run business, growing and marketing black truffle. Fresh truffle is available for sale during the season, as well as a range of preserved truffle products. During winter, visitors can join in the hunt for the elusive truffle among the oak trees on the family property. Afterwards, guests can enjoy a truffle themed lunch. Bookings are essential.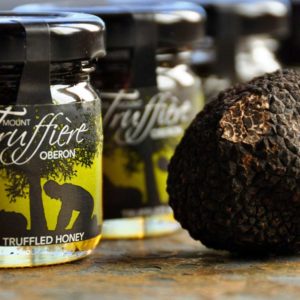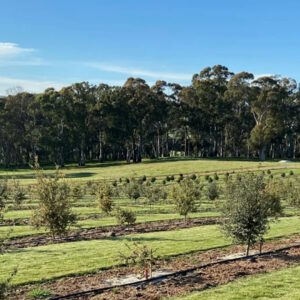 RedGround Truffle Hunting Lodge offers visitors a warm and relaxing venue to experience the exciting hunt for the elusive aromatic truffle. Follow and watch Jill and Neil's truffle hunting dogs sniff out and unearth premium fresh black and white truffles from the deep red soil. Learn the secrets to how truffles are grown and how to create simple and delicious truffle dishes. An intimate boutique conference centre RedGround Truffle Hunting Lodge also caters for corporate meetings or private events and for equine enthusiasts who enjoy RedGround arena for their next horse-riding workshop or clinic.
Stay on for a relaxing country retreat in RedGround cottage and enjoy the peaceful valley views in front of a roaring fire.
#redgroundaustralia