Children are spoilt for choice around Oberon! Every locality has a playground and the Oberon Common has a state of the art skateboard park, a challenging adventure playground and a dedicated small children's enclosed playground.
Then there is the swimming pool, which is open during the warmer months and the walking/cycling path beside the railway line, open all year round. Indoor tennis is also on offer beside the swimming pool. Book at Jenolan Holiday Park.
Jenolan Caves has cave tours for children during the school holidays and there are self guided tours at Jenolan, Abercrombie and Wombeyan Caves, if the children are too small for a conducted cave tour.
There is a state of the art skateboard park at The Common in Ross St, adjacent to the adventure park.
Mayfield Garden has a number of features that appeal to children, including the hens near the café and the old tree lookout. When the whole garden is open, there is a maze and a flying fox for everyone to enjoy.
Gairloch Garden has an amazing array of birds and hens to see, which everyone can enjoy.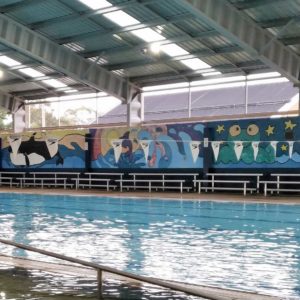 Horse and quad bike riding is on offer at High Country Trail Rides but bookings are recommended during school holidays.
Or just take the kids fishing down by the lake!
The Common

Apex Park

Cunynghame Park

Oberon Dam

Swimming Pool Complex
Herb David Park

Buckley Cr

Bligh St

Armstrong Place