An interesting collection of art and craft work can be seen on a self -guided tour around Oberon. The art work includes the series of Bicentennial Tapestries depicting local scenery, the mosaics in the rotunda of the Common, Harrie Fasher's  sculpture at the Military Museum  near the RSL and caricatures of local identities which are hung in the Robert Hooper Community Centre.
Malachi Gilmore Memorial Hall
The Malachi Gilmore Memorial Hall, designed by Italian architect Virgil Cizzio and opened in 1937, is of state significance as a rare and highly unusual example of the Interwar Art Deco style.  "There is nothing quite like it elsewhere in New South Wales. Even by today's standards, the building is unusual and futuristic" Thorne, Tod and Cork's "Movie Theatre Heritage Register" states, (1996, 302).
Oberon Live Projects has exciting plans to open the doors of the Malachi to host the arts, cinema and concerts once again in 2019.  More information on on their facebook page here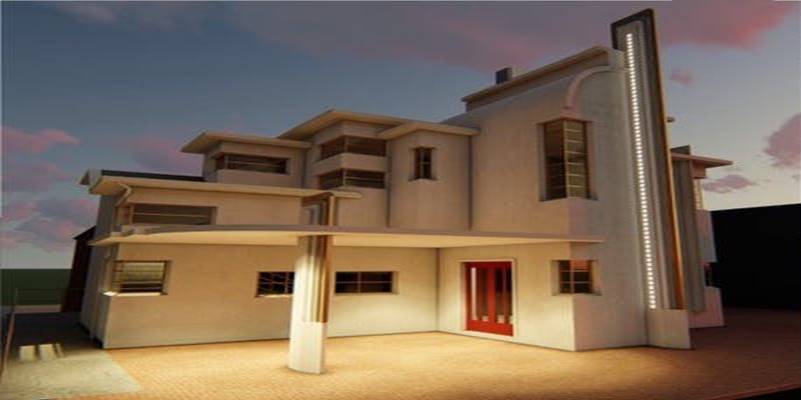 A list of local artists can be seen here
For further information, call at the Oberon Visitor Information Centre.