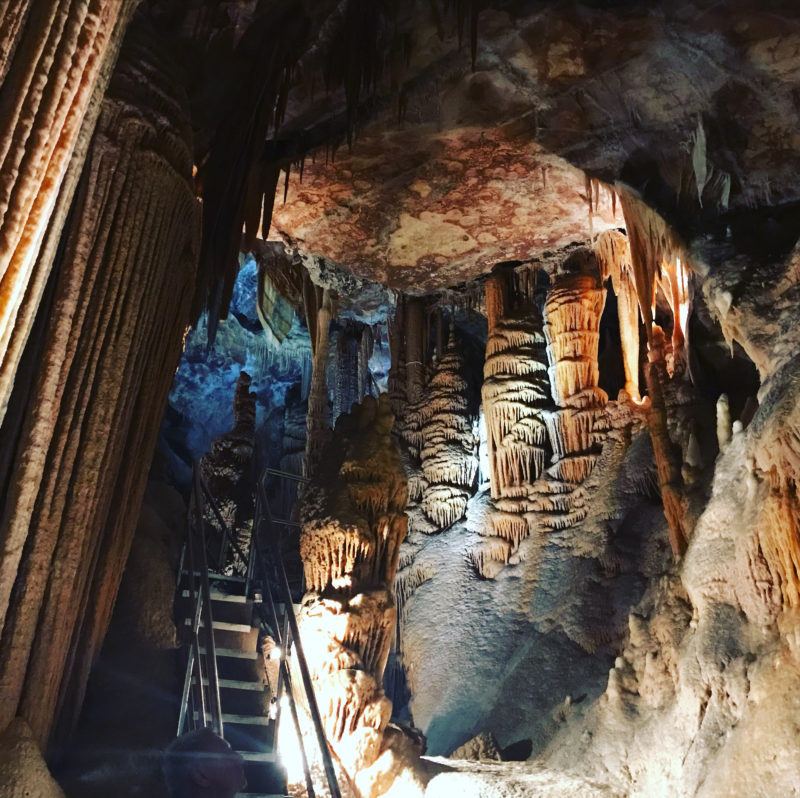 Jenolan Caves is offering some great deals for locals, including cave tours, in exchange for NSW Government vouchers.
Much of the advertising for Jenolan Caves is by word-of-mouth, and locals are regarded as the caves' best promoters.  The current deal on offer is that if you are a local, you can book a Chifley or Imperial Cave tour (which includes the Diamond Branch) for only $1, plus one Dine & DISCOVER voucher.
To qualify as a "local", you must live in one of these postcode areas: 2787, 2790, 2795, 2845 and 2847. Please note that all bookings must take place before you arrive at the caves.
Book a tour and pay only $1. Then, when you arrive at Jenolan, present your free Dine & DISCOVER voucher at the ticket office, to be scanned and show your drivers licence to confirm your area code. (You will not be able to tour your chosen cave until without redeeming your Dine & Discover voucher and verifying your address first.)
This is a great opportunity. You may have been to Jenolan before, but now, with social distancing, our tour groups are much smaller, so the tours have a different, more exclusive feel.
This offer is available every day, except public holidays. It does not apply to family tickets.
There are also some great deals for non locals, using the NSW Dine and Discover vouchers. Click here for details. Unfortunately, our friends from Sydney are unable to visit until the travelling restrictions are lifted.