Oberon Wine and Beer Trail Open Day
As part of the Oberon Field to Forest Festival, we open the doors to the boutique vineyards and brewers across the region for 2 days in April (Saturday 4th & 18th). This select group of artisans have a true passion for their craft and welcome you to taste some of the finest produce in regional NSW. You won't find any large scale cellar doors on this tour, but if you enjoy farm experiences, country hospitality, rural vistas and quality wine and beer this tour is for you.
Cost: $95pp with transport or $55pp drive yourself
Includes:
Oberon Tasting Glass
Wine and Beer Tastings
Grazing Lunch
Tour guide and Transport(with transport option)
Booking Details: To book please contact the Oberon Visitor Information Centre on 63298210 or tourism@oberon.nsw.gov.au
Dining: Enjoy country grazing at its best with each venue supplying bites to compliment each tasting. This will be a true grazing experience.
Itinerary and Timings 
9.30am: Meet at the Oberon Visitor Information Centre 48 Ross Street.
10.00am: Leave Oberon for your first stop which is Bellbrook Friends Wines.
BELLBROOK FRIENDS WINES
Trophy winner for best local wine and gold medal Chardonnay at the 2014 National Cool Climate Wine Show. Situated in the forest between Oberon and Rockley, this is a serious trek for the wine lover however, the rewards are endless. Using biodynamic vineyard practices and winemaking by hand. Bellbrook is also a working cattle property and as an added bonus check out some Australian bush poetry at the same time!
RENZAGLIA WINES
Our focus is on making truly unique wines that represent our particular location while also keeping our approach local, authentic and uncomplicated. In this little vineyard, on the outskirts of Oberon in country New South Wales, we make high quality Australian wines for local consumption and export. Mark Renzaglia is an award winning winemaker so you're in good hands.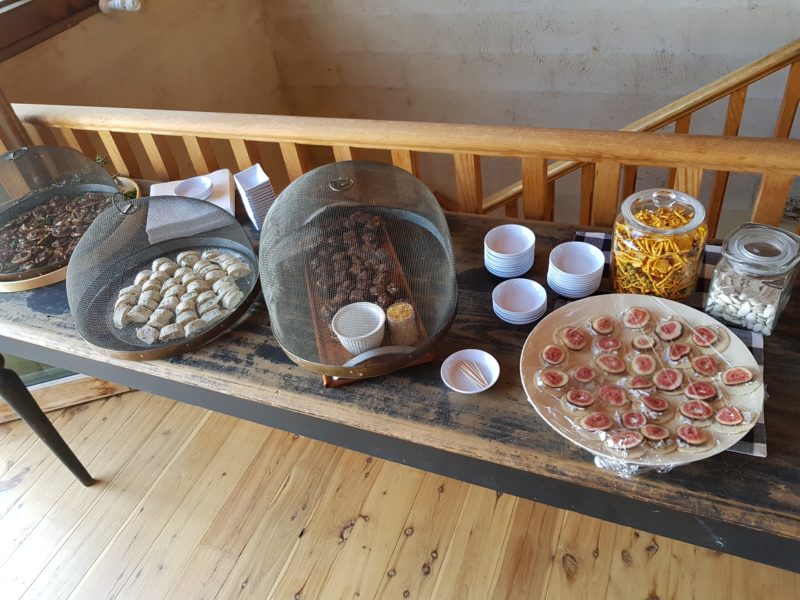 FISH RIVER VALLEY BREWING
Located in the Old School at Locksley, this local independent brewer uses unique granite water to combine tradition and fun.  Home to the, Dirty Swamp dark ale, Evans Camp Australian pale ale, Tang American wheat ale an the Smokey Bitter mild ale. Join us for a  cold beer, scenic views, and some great country hospitality.
WINOOKA PARK VINEYARD
Winooka Park is in the heart of Central Ranges in Gemalla, just west of Tarana, in the Fish River valley. We grow Shiraz and Cabernet sauvignon. The first vines were planted in 1992.The grapes come from our 2 acre, south facing vineyard and are pruned and picked by hand.
Our wine range is small, but made well, by a Burgundian wine maker in Orange. Winooka Park's rosé is generally made from Shiraz grapes which are picked early to produce light, dry and crispy wine. It has been in this style since 2008. The Cabernet sauvignon dominant dry reds produce intense, complex aromas.
Allow your bus driver to take you through some of the most spectacular scenery you will see in this region and on to Casey's Vineyard, a hidden gem in the heart of Hazelgrove, Oberon.
CASEY'S VINEYARD
Casey's Vineyard is a small family run business situated halfway between Oberon & Tarana with a elevation of 1000 metres our vineyard produces cool climate wines. We have 3 varieties Chardonnay, Pinot Noir & Shiraz which were planted in 1995. Our wines are produced by award winning wine makers Chris & Lucy at Madrez Wine Services.
Arrive back in Oberon where you can wander the main street, grab a coffee in one of the many cafes, shop or locate your accommodation for your overnight stay.
tourism@oberon.nsw.gov.au