Oberon Model Railway Exhibition
This exhibition celebrates the Centenary of the Tarana Oberon Branch Line, which is some 24 kms long and was originally built between 1921-23.
Services on the line were suspended in 1979 but the Oberon & Tarana Heritage Railway (OTHR) association, a volunteer group which has been busy restoring the line, is very close to reopening it to operate 73 Class Diesel Locomotives hauling 1890's End Platform Cars as tourist trains between Oberon Station and Hazelgrove. as a vibrant Heritage Railway.
This model railway exhibition will feature an N Scale reproduction of the Tarana Oberon Branch Line, as well as other Australian Branch Line models.
Exhibition Opening Times:
Saturday 30 September – 9 AM to 5 PM
Sunday 1 October – 10 AM to 4 PM
Monday 2 October – 9 AM to 5 PM
Tuesday 3 October – 9 AM to 4 PM
Entry on the door: $10 per person or $20 for families.
Contact: OTHR 0408 606889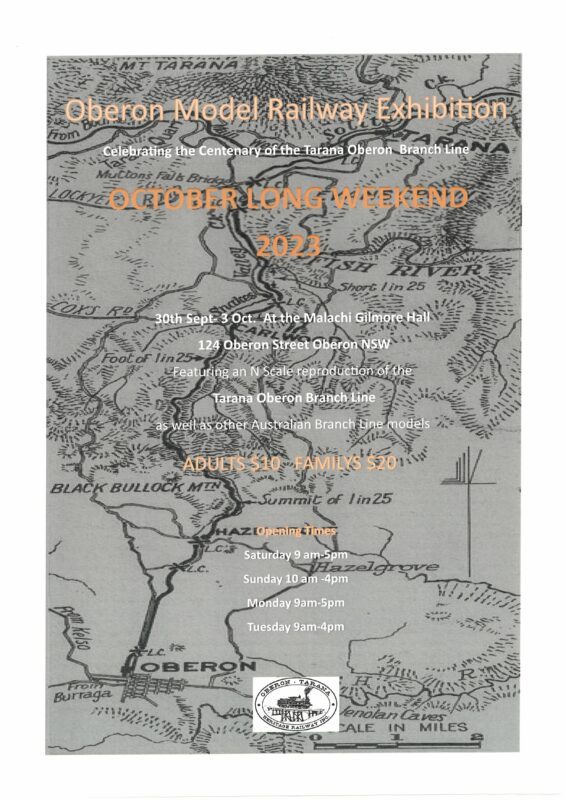 tourism@oberon.nsw.gov.au