Oberon Chamber Music Festival presents Piano with String Quintet
SUNDAY 26 NOVEMBER, 2:30 PM
Sunday afternoon Piano with String Quintet
Featuring Bernadette Harvey (piano), Emma Jardine (violin), Emily Long (violin), Tobias Breider (viola). Rachel Siu (cello), Kees Boersma (double bass). Explore the luscious world of piano with a string ensemble. This concert of piano quintet performances will include Franck's Piano Quintet and Schubert's Trout Quintet.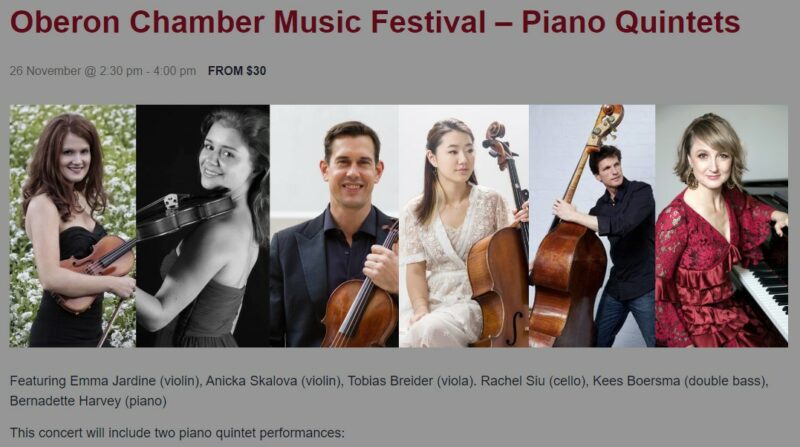 oberonliveprojects@gmail.com