The Field to Forest Festival returns to Oberon in March & April with an array of activities in and around the region that showcase foraging, food and wine, and the natural attributes that make the Oberon region so unique. The activities include specialised forage tours for wild mushrooms, secluded forest lunches, winemakers, Brewers & Distillers trails, Talks with experts recounting their skills and know-how on foraging in the forest. The Festival will wrap up with The Producer's Table, a Performance Dinner where you can immerse yourself in the unique surroundings of The Malachi Gilmore Hall and enjoy hearing from local Farmers who will tell you a little about their Produce whilst you are enjoying a specially prepared menu sourced locally from their Farms
Oberon Winemakers, Brewers & Distillers Tour Open Days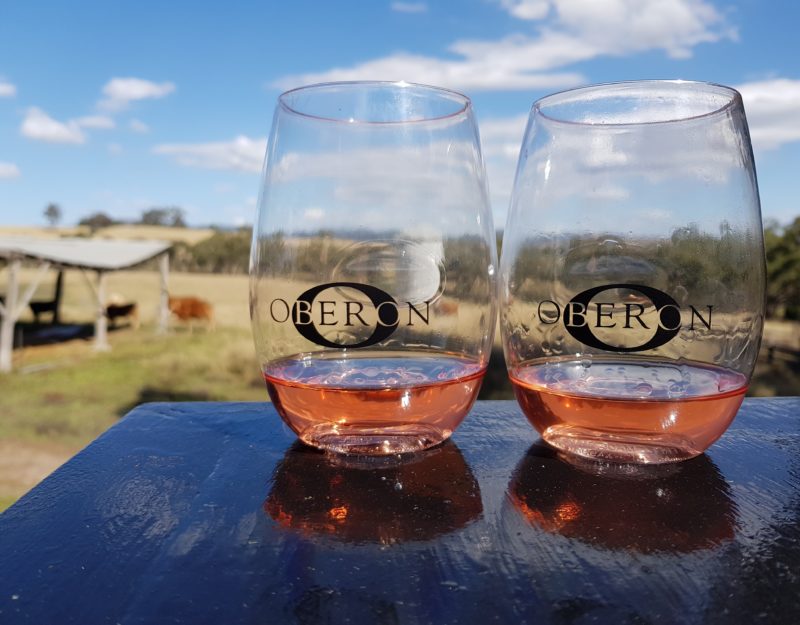 As part of the Field to Forest Festival, we open the doors to the boutique vineyards, breweries & distilleries across the region for 2 select days in March. This group of artisans have a true passion for their craft and welcome you to taste some of the finest produce in regional NSW. You won't find any large scale cellar doors on this tour, but if you enjoy farm experiences, country hospitality, rural vistas and quality wine & beer, this tour is for you. The tour will operate on Saturday the 18th of March, Saturday the 25th of March. Transport and catered event.
Booking Info – To Come
Diego Bonetto's Forest Mushroom Foraging Experience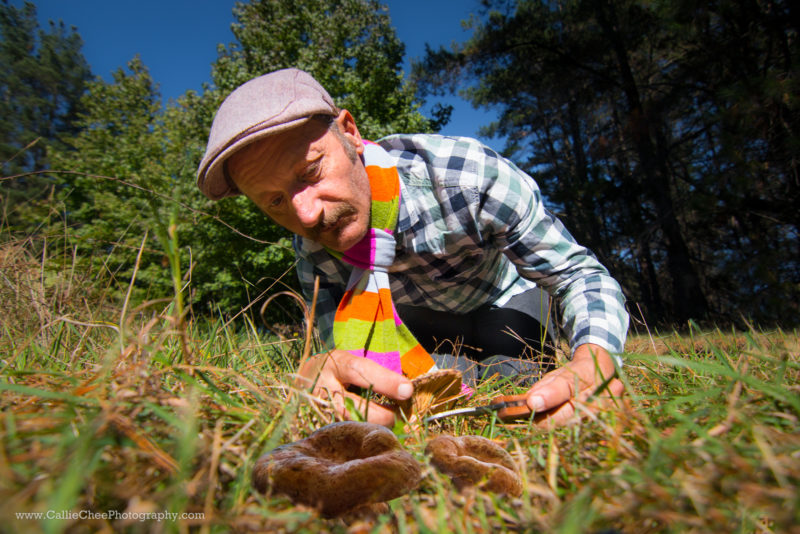 Join us on an edible adventure in the magical pine forest with renowned forager and environmental storyteller Diego Bonetto and stylist, designer, foodie and weed convert Marnee Fox. Building on
Diego's much-loved mushroom foraging workshops, the pair are bringing the seasonal treats found on the forest floor to the table for Field To Forest Festival
Booking info – Mushrooms foraging workshop in Hampton- NSW Learn to harvest edible mushrooms — Wild Plants, Foraging, Food, Art and Culture (diegobonetto.com)
Forest Talk at Oberon Forest & Timber Pavilion
Guest Speakers: Col Roberts, recounting his life as a Forester turned Truffiere Farmer, Diego Bonetto professional forager & Nikki Bennetts from State Forests talking 'all things Forestry'.
Join us at the new Oberon Forest & Timber Pavilion to hear these experts, learn a little about Oberon's rich pioneer Timber History & enjoy refreshments for just $5 entry
The Producers Table- At the Malachi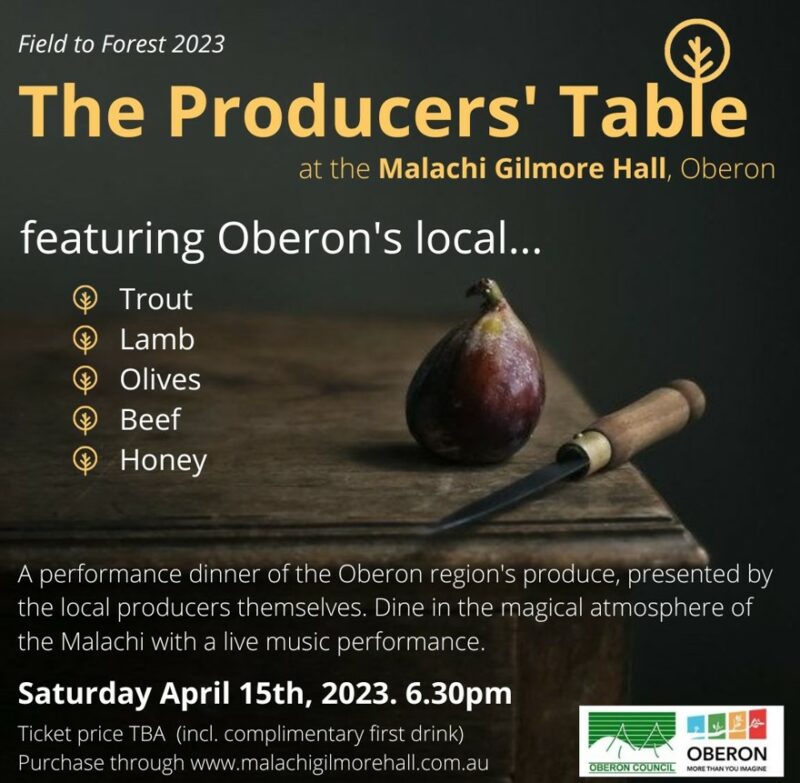 A performance dinner of Oberon regions unique produce, presented by the local producers themselves, dine in the magical atmosphere of the Malachi with an avant-garde classical music performance. On the 15th of April at the Malachi Gilmore Hall from 6.30pm
Booking Info – http://www.malachigilmorehall.com.au/ 
Mayfield Garden Autumn Festival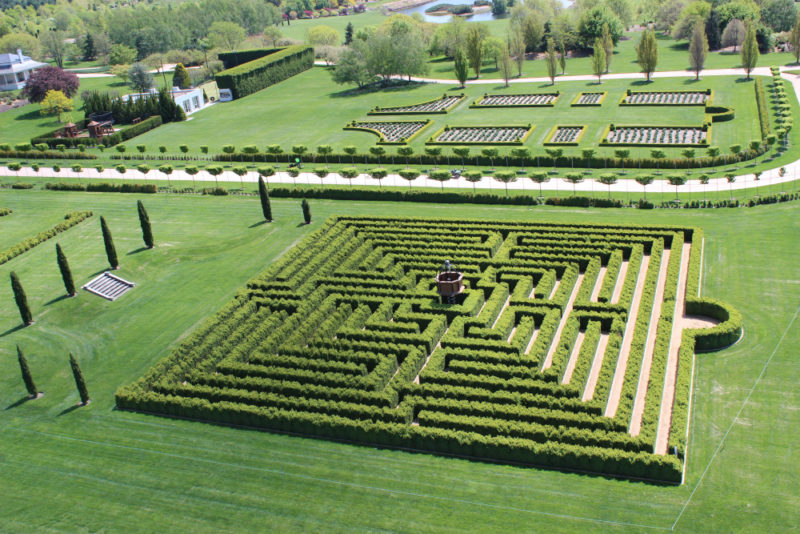 During Autumn Festival, the Hawkins Family opens its Private Garden to visitors, so this is your opportunity to explore the entire 185 acres of Mayfield. Get lost in the traditional English inspired Maze, see the Croquet Court, the Chapel, the Chook Hilton, the 80 metre Cascade with Temple and much more. In Autumn, their rowboats are available on Mayfield Lake (at no additional cost) and interactive games are scattered throughout the garden for your family and friends to enjoy. Autumn Festival runs from 1 – 25 April 2023
Booking Info: https://mayfieldgarden.com.au/whatson/autumn-festival/
Local Markets
The Oberon Markets has a fantastic range of locally grown produce and locally made goods and is a great place for the community to come to buy and sell. The markets are also dog friendly! The Tarana markets have an amazing selection of stalls with wine and beer available by the glass, live music and all your favourite stalls accompanied by new food trucks and a picturesque scene to top it all off! The Oberon Markets will be on Saturday the 4th of March and Saturday 1 of April from 9am – 1pm at the Oberon Showground. The Tarana Markets will be held on Sunday the 26th of March and Sunday 23 April from 9m – 1pm in Tarana. Rockley Village Markets are held each 2nd Sunday monthly
Event Info – https://www.taranafarmersmarket.com/?fbclid=IwAR1bJICrNAoU8d6V7KCxqnzYl8d3o3QmEEKzhBq0O60yYnU5oslNeBNo5X4 & https://www.facebook.com/marketsoberon
Gairloch Garden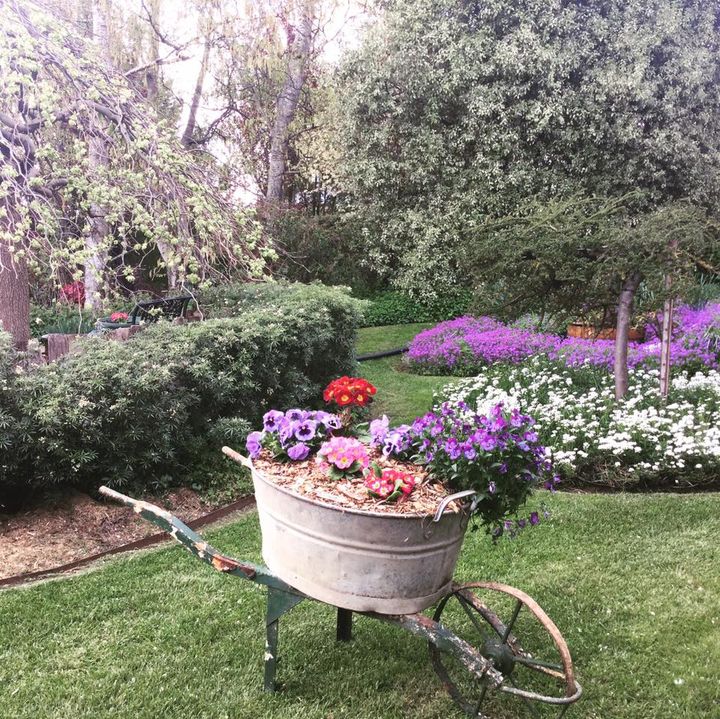 Gairloch Garden is an elegant country garden, stretching over 2400 sq. meters, this cool climate garden has been lovingly developed by owners Meg and Peter Low. The garden is presented in a series of themed areas through extensive use of hedging and timber and masonry trellises. Along with stunning water features throughout the garden you will find a croquet lawn, garden chess, walk-through fernery, sunken garden, metal garden art, fireplace, fairy garden and a variety of terracing. A variety of animals help bring the garden to life with number of bird aviaries, several breeds of poultry, and 2 very friendly dogs! Gairloch Garden will be open over Easter 7th – 10th of April.
AUTUMN 2023
Easter weekend
Friday 7 April – Monday 10 April
Booking Info – http://www.gairlochgarden.com/ 
tourism@oberon.nsw.gov.au