Black Springs Heritage Festival
Please join us as we celebrate our pioneering families and also 60 years as an association.
Our Heritage Festival will have market stalls, chainsaw competition, novelty sporting events, SES and RFS displays, heritage tours of our area, a display of photos and information of past families, food stalls and so much more.
The celebrations will continue into the evening with a Bush Dance.
More details will be available on our website in a few weeks or you can contact Christibe Healey 0427 240 557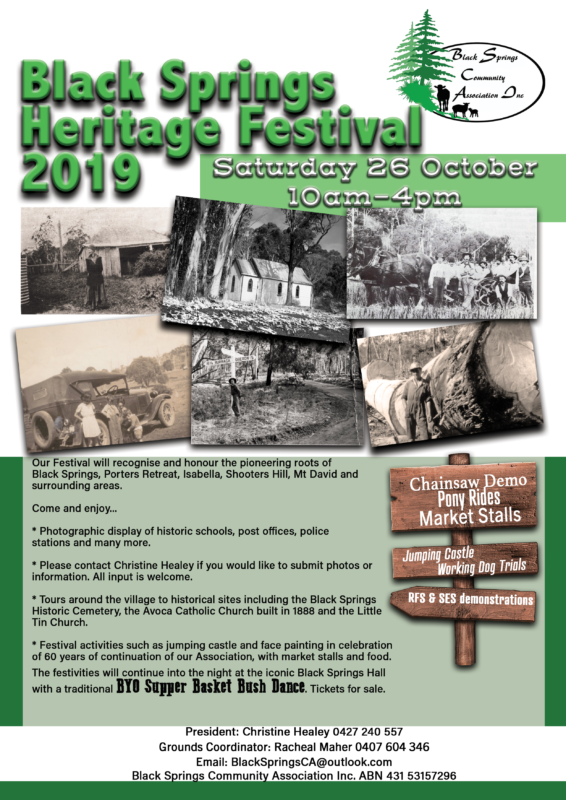 BlackSpringsCA@outlook.com